COLORADO COMMUNITY MEDIA – New and familiar faces were sworn into office during a ceremony for Douglas County officials elected in November.
Seven county officials — District 1 County Commissioner Abe Laydon, Assessor Lisa Frizell, Clerk and Recorder Merlin Klotz, Coroner Jill Romann, Sheriff Tony Spurlock, Surveyor Robert Snodgrass and Treasurer David Gill — assumed office on Jan. 8 following a swearing-in ceremony performed by 18th Judicial District Judge Theresa Slade.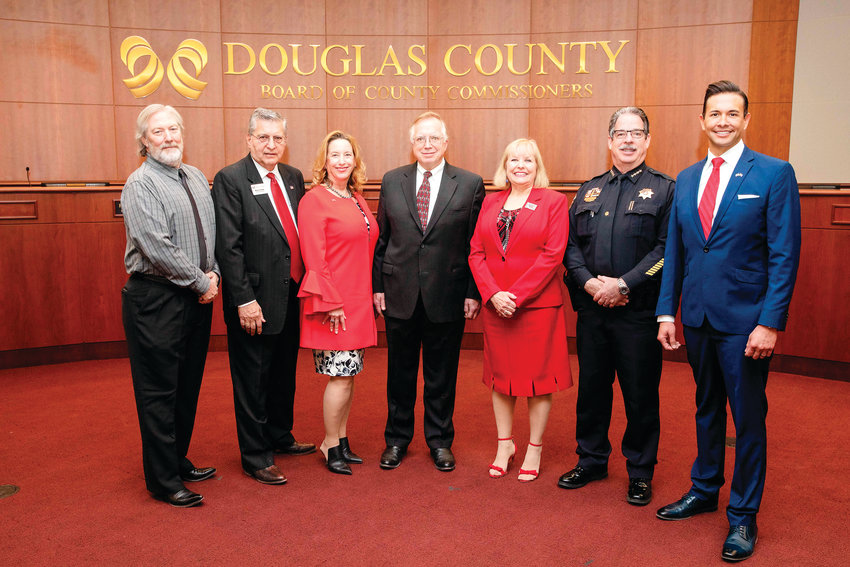 All but Laydon and Gill were incumbents re-elected to their seats, although Gill was already serving as treasurer after filling a vacancy created when former Treasurer Diane Holbert was elected by a vacancy committee to the Douglas County Board of Commissioners in April.
Click here to read the full article…